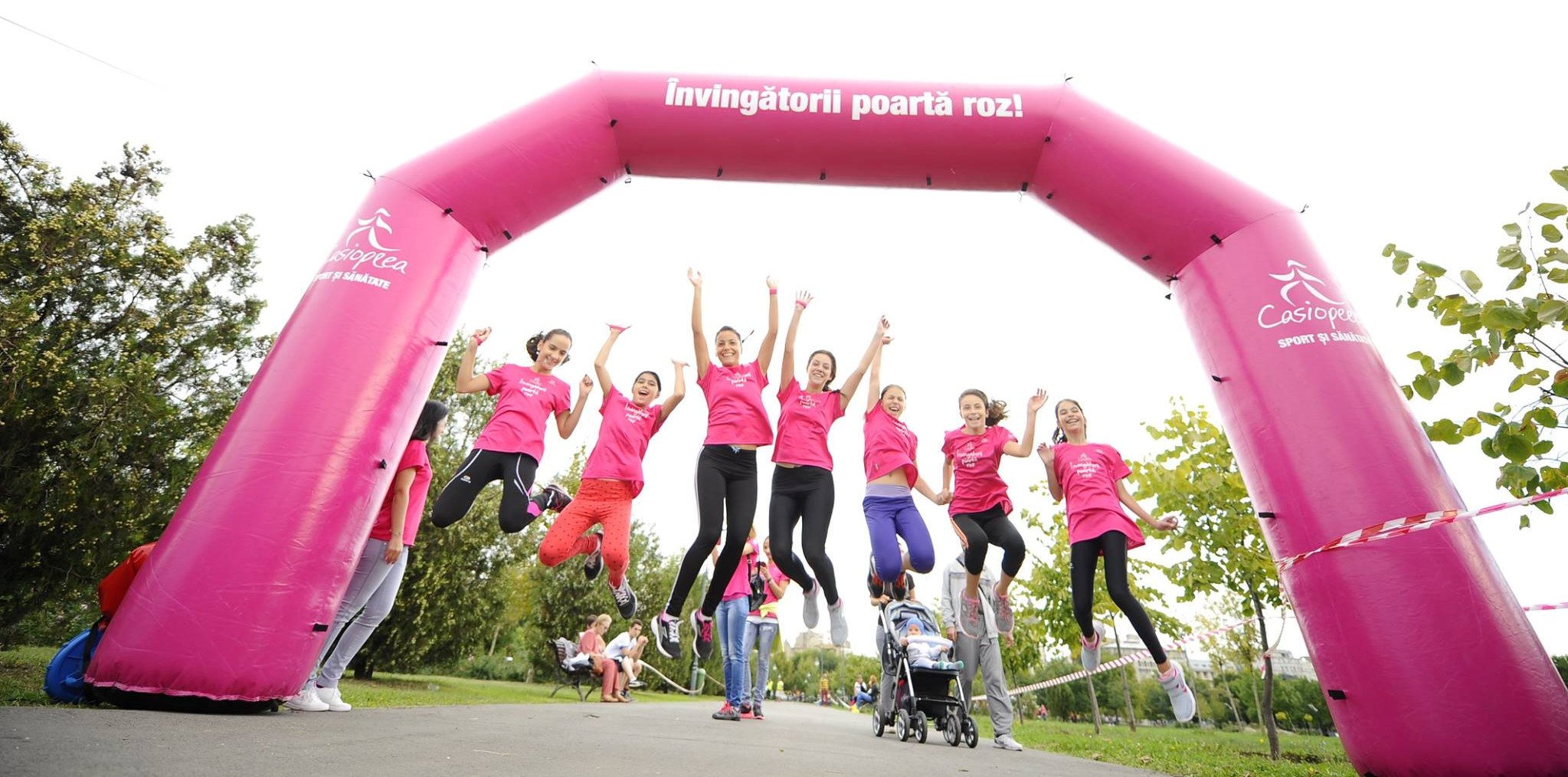 About Us
WHAT IS CASIOPEEA?
Casiopeea is a UNIQUE project in ROMANIA, born out the desire to promote sport and health by taking concrete action, with direct impact on the society.
MISSION AND VALUES
Our mission is to promote health through sport and to integrate breast cancer prevention actions in everyone's life. We consider that life is precious and we have made a commitment to contribute to improving its quality, by promoting a few healthy habits, which are essential for a long life. Prevention, health through sport and a balanced lifestyle are just a few of these habits.
The values we embrace are the true values of sportsmanship: respect, excellence, determination, friendship and courage.
OUR ACTIONS
We organize the Casiopeea cross races for everyone who wants to spend a nice day jogging or taking a walk outdoor, enjoying the fresh air and wanting to contribute to making the lives of breast cancer patients better, thanks to their donation. The cross entry fee goes entirely to purchasing breast prostheses, thereby completing the national care programme for these women.
In addition, we initiate actions to promote a healthy lifestyle in companies or schools, through varied programs, designed to adjust the general recommendations of the experts to the specific conditions and needs of the respective group.
With the workshops organized in and outside the hospitals, we stand by the side of patients with severe conditions, to support them in their evolution towards recovering their balance and hope.
Since 2010, over 21,000 people have participated in the Casiopeea races and 2,000 breast prostheses have been provided to women in Romania.
THE TEAM
Casiopeea enjoys the support of the French Chamber of Commerce in Romania and the Romanian Olympic and Sports Committee.
The Casiopeea team, which includes many representatives of the international community in Romania, is represented by Marina Oțelea (president), Luiza Domnișoru, Beatrice Cante, Marina Derșidan, Iulia Andreescu, Alice Popescu, Gabriela Stoica, Oana Erșova Ranetti, Irina Rădoi and Pilar Montoto.
French Chamber of Commerce in Romania: Adriana Record
Romanian Olympic and Sports Committee: Carmen Trocan, Violeta Beclea Szekely, Ionela Tarlea, Mihaela Mioc, Laura Badea
We are grateful to everyone who has stood by us, ever since the beginning of our project. Our achievements would not have been possible, without their important contribution.